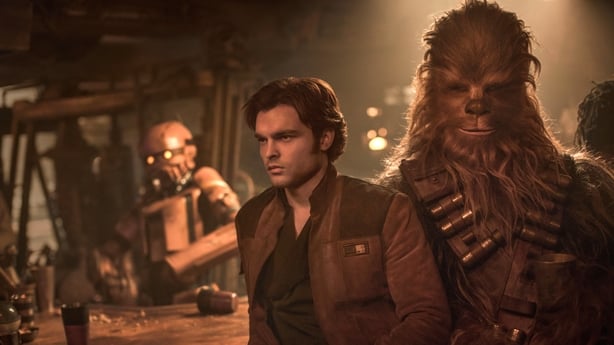 The first trailer for the final episode of the Star Wars saga has been released, and while it doesn't reveal too much about the plot, there's a lot to unpack. You can check out the The Rise of Skywalker trailer below and listen for the return of Emperor Palpatine, thanks to the Star Wars Youtube channel.
The teaser was unveiled after CBS' Stephen Colbert moderated the opening panel at Star Wars Celebration, hosting such guests as Episode IX writer-director Abrams, Lucasfilm president Kathleen Kennedy and veteran Star Wars actors Anthony Daniels (C-3PO) and Billy Dee Williams (Lando Calrissian). Have you watched the new trailer for Episode IX: The Rise of Skywalker?
And previous year, Abrams released a statement assuring fans they had no plans to recast Fisher's iconic character.
"Some time has gone by", Abrams said. "The Rise of Skywalker". However, we'll be bringing you all of the news from the game's reveal at 1:30pm CDT on April 13th as soon as we can.
Director J.J. Abrams addressed her appearance while speaking at Star Wars Celebration in Chicago on Friday, confirming the news that the film will use previously unused footage of the actress from The Force Awakens. Before the first footage rolled, J.J. Abrams had this to say. He added that this is her fight now. Rian Johnson disposed of all them, but Abrams is back in charge, and he's making a point to show us Kylo Ren's helmet, the symbol of Ren clinging to the past, being restored. He also explained that he wrote some scenes specifically around her chunks of unused dialogue.
The movie also features the return of John Boyega as Finn, and Oscar Isaac's Poe Dameron. And ultimately, I hope to share all of this with my niece one day.
"George was saying this is the third act of a third act structure". Yes, it's one of those Yavin Throne Room medals dished out to everyone but Chewbacca at the end of the original Star Wars. It's the kind of thing that has been ingrained in me for so long that now, whenever new Star Wars content comes out, I start screeching into the void about it. Disney's first two "Star Wars" films, "The Force Awakens" and "The Last Jedi" and its spinoffs, "Rogue One" and "Solo", have already grossed more than $4.8 billion at the worldwide box office.