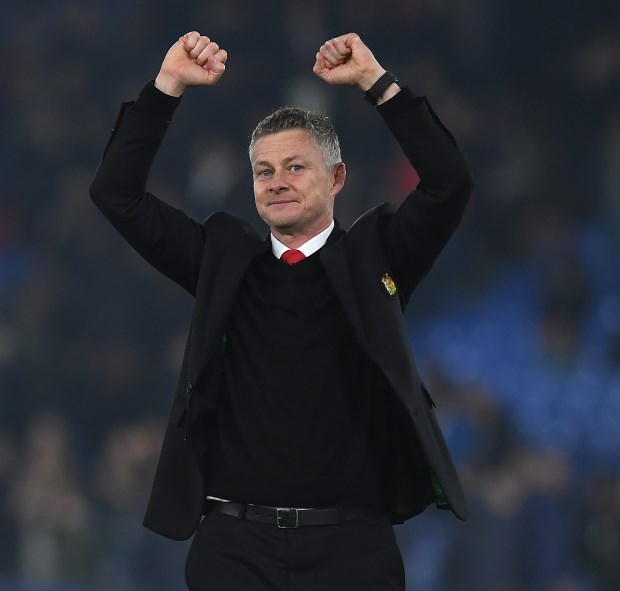 'No problem whatsoever, ' Solskjaer said of the squad's focus.
"I haven't been able to sleep".
"I think I have secretly always wanted to do the job I am doing now". They were down to ten men but that was because we pushed so hard they cracked.
"One positive is that we can give it a go in the week to overcome it". We will try to rally and finish the season. We managed to put Arsenal in real difficulty. The stadium was full for a magnificent occasion, we spoiled the party.
"We didn't want to ruin it, but in the end we did ruin it".
"It is complicated, particularly after what happened, and there are many people who doubt us".
He said: "We are finding for each match fresh players with different energies, and Sunday will be the same. It took me quite a few years to get to the level I wanted to be at as a player". "I'm talking about things like total running distance - that was the highest we've ever had [against PSG]". I'm just doing the best I can every single day. 'We have gone through to the quarter-finals, which is what we sometimes expect of Man United. I'm pretty sure it's been the same with everyone. They'll have to reset and keep in mind just what's at stake here.
"We lost the aggressiveness and rage that had made the difference at Old Trafford". It's enough, never again.
"Pain like this, it is too much - it has to stop!"
"I can see their anger, I realise it, I understand it and, most importantly, I assume it so that I can swallow it".
United were the side on top as the first half edged towards its conclusion as Lukaku, boasting a hat-trick of braces heading into this match, forced Leno to make a save after being slotted through by Rashford. "If he was not playing well then maybe we could think to do this change".
Granit Xhaka's swerving - potentially wind-assisted - strike flew past goalkeeper David de Gea in the first half and Pierre-Emerick Aubameyang netted a second-half penalty to give Arsenal a 2-0 victory.
Despite having endured a tough week Emery believes his players will find the energy and drive to match a United side that are expected to play enterprising football at the Emirates.
"My feelings since Wednesday are lots of disappointment and rage".
"Of course, with the VAR there, yes, (I wouldn't have been sent off)".