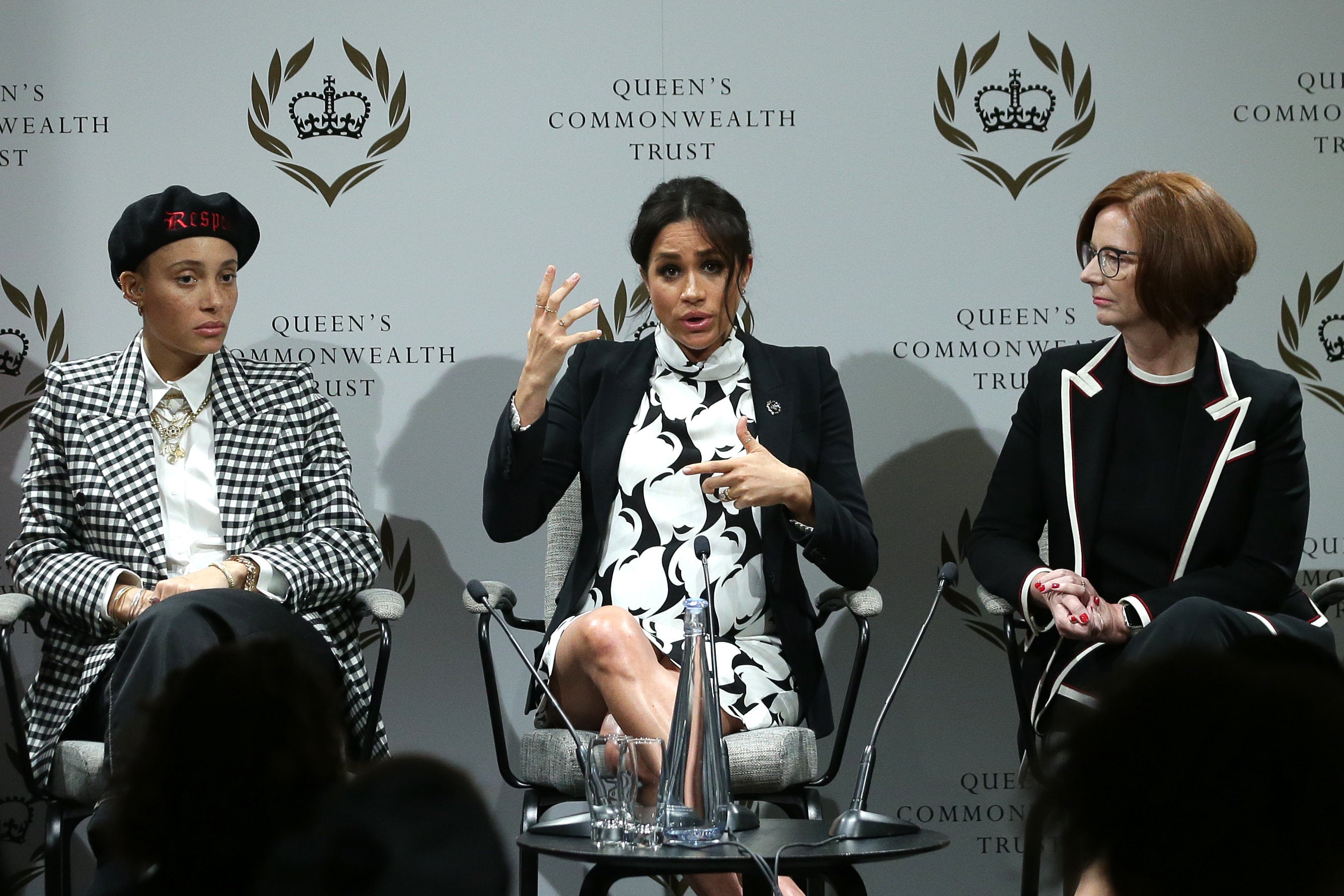 If you didn't know Meghan Markle from her successful acting career, then you definitely know her from her fairytale wedding and royal marriage to his royal highness, Prince Harry.
Before marrying Prince Harry, Meghan had an Instagram account, as well as Twitter and Facebook, but also a travel, fashion and beauty blog named The TIG. - Harry jokes with Meghan during their trip to Morocco after being congratulated on the pregnancy.
In other royal news royal commentator Richard Fitzwilliams has claimed that Meghan and Harry's baby will "heal" the royal feud between the Cambridges and the Sussexes.
The Daily Mail has reported that Amy Pickerill, who was appointed as Meghan's assistant private secretary a year ago, has handed in her notice.
The Duchess, who is due to give birth this spring, made the case for men being feminists as well.
Clearly, this will be a major transition for the duke and duchess, but a source tells BAZAAR.com that Kensington Palace has known about Pickerill's decision to leave for several months, so her departure isn't a shock.
After leaving her position, Amy plans on moving overseas.
"It's such a special time to have more kiddies - and a cousin for George and Charlotte and Louis, so it will be really special" - Kate about the royal baby during a trip to Leicester.
The Duke and Duchess of Sussex will celebrate Commonwealth Day over "maple taffy" with young Canadians.
Her Majesty also reflected on last year's Commonwealth Heads of Government Meeting which was held at Buckingham Palace.
Markle's advocacy for girls' education and welfare predates her becoming a royal - in 2016, she visited Rwanda with World Vision Canada's clean water efforts, where she again stressed the need for girls and children to have access to education. "This is the sort of moment when photographs of them together and perhaps more personal interactions might make those who are determined to perpetuate this story think again", he said.
When asked by the chairwoman "how's the bump treating you?", the heavily pregnant duchess replied: "Very well".