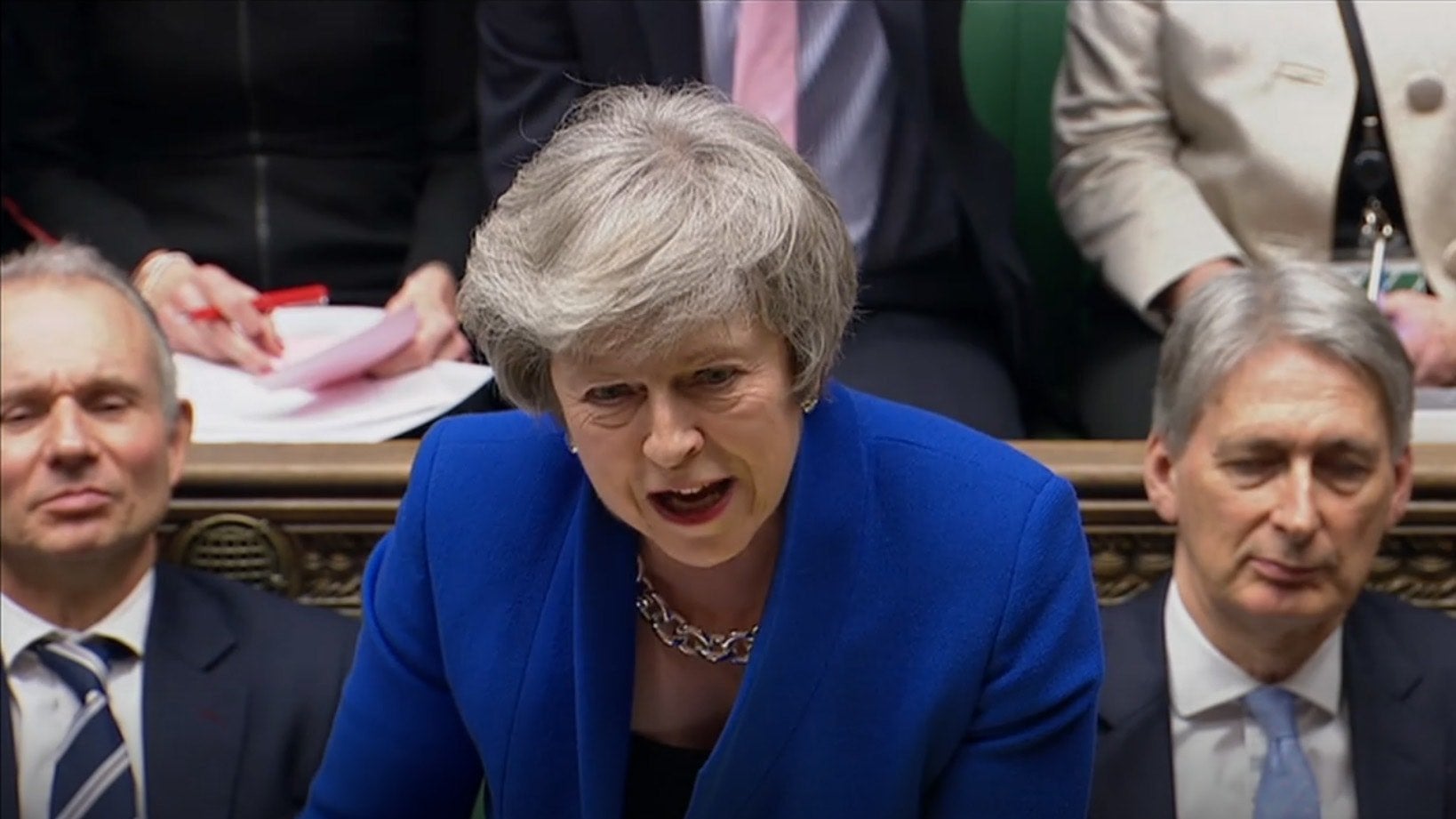 The Labour leader has refused to take part in cross-party talks to find a Brexit solution unless the Prime Minister rules out the possibility of a no-deal Brexit.
Mr Corbyn has attacked the talks as a stunt and has insisted he will not meet Mrs May until she categorically rules out a no-deal departure from the European Union.
A YouGov survey released Thursday found that when excluding those who said they do not know or would not vote, 56 percent of respondents would choose to remain in the European Union if there was a new referendum, while 44 percent would choose to leave. ITV News reported that opposition lawmakers were given a paper by the government that contended that staging another Brexit referendum would take a year to organize.
With the Prime Minister appearing unwilling to budge despite the overwhelming rejection of her plan, MPs may take the process out of her hands in parliament next week.
Earlier, a spokeswoman for May told reporters that a one-page document had been shown to lawmakers during meetings aimed at finding a way forward on Brexit.
A no-confidence motion tabled by Labour was defeated by 325 votes to 306 - with the victory margin of 19 significantly larger than Mrs May's effective majority of 13.
Allies of the Labour leader gloated today that his tactics mean Mrs May will have to split the Tory party if she wants to get a Brexit package through the Commons.
With the very public plotting and scheming that has been displayed over Brexit, it is little wonder that British people have become profoundly mistrustful of their elected representatives and their motivations.
"This was illustrative only and our position is of course that there will be no second referendum as the Prime Minister has repeatedly said".
These MPs, at least, are living in political reality, though without winning the support of either Theresa May or Jeremy Corbyn face nearly impossible parliamentary maths to reverse Brexit, whether unilaterally or through a second referendum.
German Chancellor Angela Merkel added: "We still have time to negotiate but we're now waiting on what the prime minister proposes".
France launched its contingency plans on Thursday to deal with a potential no-deal Brexit, prime minister Edouard Philippe said during a press conference.
May's spokesman said she was not ruling out a no-deal option and that it was government policy to be outside an EU customs union.
The votes on Tuesday and yesterday brought into sharp relief the problem May faces; trying to win over pro-EU supporters in her own and other parties without alienating those who keep her in power - for instance, by giving up the "no-deal Brexit" that they see as a crucial bargaining chip. If she does not resign, she is simply holding the door open for Jeremy Corbyn.
Mr Kinnock, who is pressing for a Norway-style "soft Brexit", said: "I just believe we have got to have one go at sitting down at the table and looking at people in the eye".
The 12 PIO MPs voted along party lines.
Chief Brexit negotiator, Michel Barnier, said here on Thursday that the European Union will immediately change the exit agreement if the UK's red lines change, Portuguese Lusa News Agency reported.