The Reds boss ran on to the pitch in wild celebration of Divock Origi's 96th-minute victor at Anfield, hugging goalkeeper Allison, and it sparked both adulation and derision in equal measure.
Klopp had reacted to the goal by running onto the field and punching the air, before jumping into the arms of Liverpool goalkeeper Alisson Becker.
The FA's disciplinary department will wait until receiving the match report from referee Chris Kavanagh and the other officials before deciding whether to investigate the incident.
Klopp apologised on TV for his celebrations and also explained he had said sorry to his opposite number Marco Silva after the win, which closes the gap to City to just two points. I don't know how those two guys cleared that situation.
Liverpool's manager sprinted across the pitch to embrace Alisson after his free-kick to Trent Alexander-Arnold led to the winning goal.
"Derbies are always hard games but this was completely different to the last few years".
"Obviously we needed to know how to stop them at times, which we have done, but it was about us trying to build from the back and trying to create chances".
"What can I say about it?" Not cool, but it happened.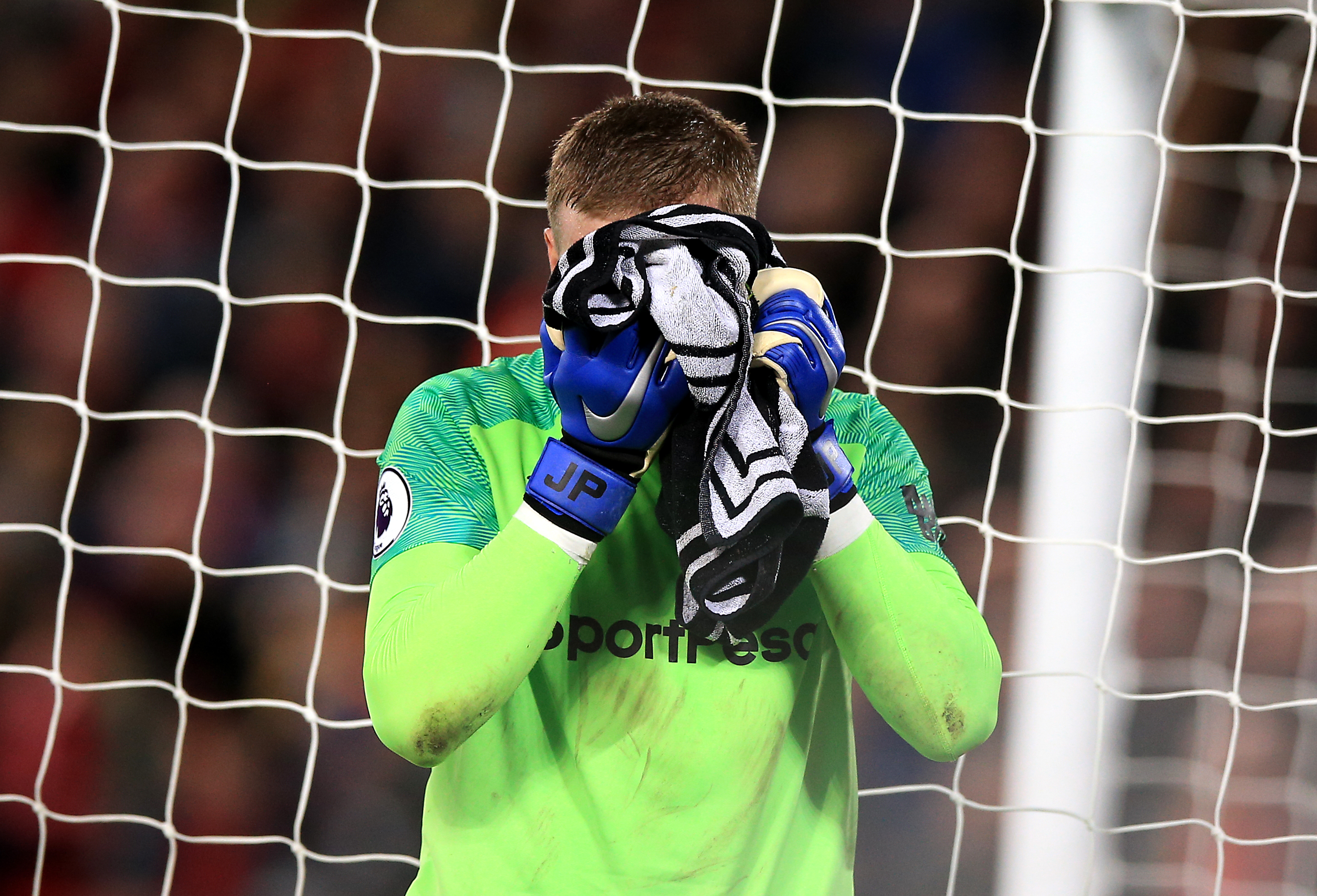 Everton goalkeeper Jordan Pickford during the Premier League match at Anfield
In the 34th minute, Liverpool manufactured an opening of their own as Xherdan Shaqiri was played one-on-one with Jordan Pickford, but the English goalkeeper came out on top and kept the scores level.
We will have our day ladies & gents, in the space of four months, Silva has transformed us into a team who can firstly compete, then move onto the next step of standing toe to toe at away grounds of the top 4-6.
Salah's extraordinary season last term also saw him win the Premier League's best player award by both the Professional Footballers' Association and the Football Writers' Association, along with the Premier League's Golden Boot award. They are just an outstanding side.
"We will analyse the moment with Jordan, it was a bad moment for him".
The fireworks were far from over as Aubameyang's superb long-range equaliser sparked a second half surge from the Gunners.
"We had that free kick".
The Brazilian could have been forgiven for not giving a damn about the Everton keeper after his comments to the media earlier this season, but he showed his class by giving his Toffees' counterpart a hug at full-time. Virg [van Dijk], whatever it was in the moment it left the foot, I thought it's over. It was a very unthankful job for Pickford.
"We have the players for it".