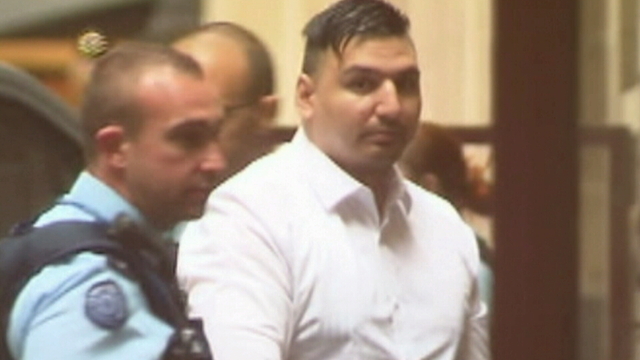 A handful of videos and images uploaded to social media appear to show the man attempting to stab police before he is shot.
Witnesses told the Australian Broadcasting Corporation that a four-speed utility truck sped down Bourke Street in the southern Australia city's central business district and crashed after missing a tram.
Bystander Drew Hair told AAP he was walking on Swanston Street when he heard an explosion.
"Then I heard a loud bang and someone said they could see someone doing chest compressions on someone as an ambulance started coming up the street as well".
Two men shopping in the area told the ABC they saw a man throw what they thought to be a bomb into his vehicle.
He stabbed three people before being confronted by armed officers who eventually shot him in the chest.
In total, three people were stabbed and one died at the scene.
Police were forced to shoot the attacker after he launched a frenzied tirade against civilians and first responders.
The next thing he saw was a "big dude punching into the police car". They duck and sway, backing away, moving around a signpost to avoid the blows.
Undeterred, the man charges again with the trolley.
Police are appealing for any witnesses to provide more footage related to the attack.
However, video posted to Twitter and broadcast on television showed a man repeatedly swinging an object at two police officers. He has been arrested and taken to hospital in a critical condition.
"Equally, those strangers, people who were by-standers who knew nobody involved, who stepped in without a moment's hesitation, to render support and assistance to the courageous members of the Victoria Police, they too are people whose qualities make all of us proud as well".
Two officers got out of the vehicle and attempted to engage him. They had suffered a few minor injuries from the blade and the earlier punch.
One runs a trolley over from the other side of the street and pushes it at the attacker who is lunging at police.
"He was facedown, facedown, and there was a lot of blood".
"Police are aware of an incident in the vicinity of Bourke Street", Victoria Police have said in a statement.
The attacker also died half an hour after being taken to hospital under guard.
However, the police has clearly refuted any links of terrorism with the incident.
One witness claimed the assailant was yelling "allahu akbar" and is believed to be known to counter-terrorism agencies, the Melbourne Age reports.