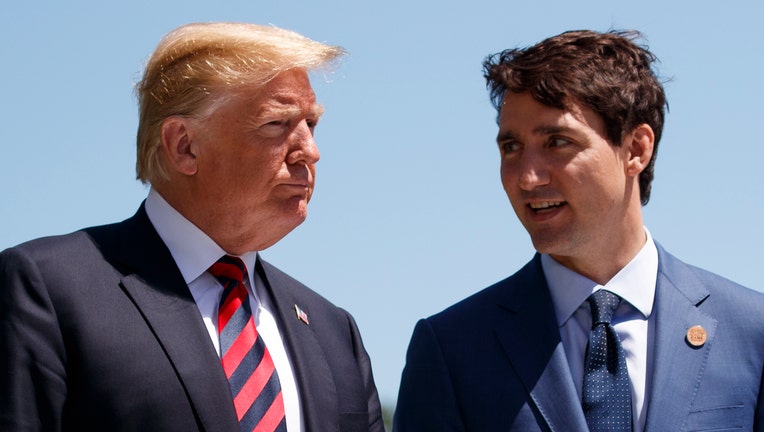 On Saturday, the summit's second and final day, President Trump left early and took to Twitter to praise Canada, seemingly leaving the country on positive terms. In a tweet sent Sunday while en route to Singapore, Trump pointed specifically to Canada's 270% tariff on dairy the origin of his frustrations with Canada.
The brow buzz reached as far as Russian Federation; a poll conducted by broadcaster RT reportedly concluded that Trudeau - who clashed with Trump during the G-7 summit - was indeed wearing falsies.
There is no obvious precedent for such a coordinated and acerbic series of attacks by White House advisers on a stalwart USA ally.
The G7's other attendees fear a looming trade war over the Trump administration's move to impose steep tariffs on steel and aluminum imports from the European Union, Canada and Mexico.
"As the former USA ambassador to Canada I am calling on Peter Navarro to formally and publicly apologize to @JustinTrudeau and more importantly the Canadian people for his insulting and inappropriate remarks", tweeted Bruce Heyman, who was ambassador under former president Barack Obama. "And that's a very profitable answer, if we have to do it", Trump said in a bewildering press conference before he departed Canada, insisting that the summit was a success and the level of relationship he shared with the G7 leaders was a10 on a scale of one to ten.
After Trump's angry tweets, Trudeau's office issued a brief response: "We are focused on everything we accomplished here at the G7 summit". "I don't understand the obsession with trade relations with Canada", he said on Fox's "Sunday Morning Futures", given that Canada is the biggest single buyer of American goods and services in the world. "One thing leads to another". He threatened to stop all trade with any country that did not lower or even eliminate tariffs.
US President Donald Trump issued a volley of tweets on Monday venting anger on some of Washington's closest North Atlantic Treaty Organisation allies over the United State's trade deficit, following a divisive G7 meeting in Canada. And tariffs are going to come way down, because people can not continue to do that.
White House economic adviser Larry Kudlow also said Sunday that Trudeau "really kind of stabbed us in the back". Trudeau pulled a "sophomoric political stunt for domestic consumption" that amounted to "a betrayal", said Kudlow, who appeared on CNN's "State of the Union" and CBS' "Face the Nation". "But here's the key point, Margaret, [the] president is going to negotiate with Kim of North Korea and Singapore". "You don't walk away and start firing bullets". So far in 2018, Canada is also the top export destination for USA goods, with over $98 billion worth of goods going over the border. "You want a tariff-free - you want no barriers, and you want no subsidies", he said.
France is also standing by the G7 communique, a French presidency official said.
The prime minister's silence on Monday came in sharp contrast to a roar of disapproval among Canadian politicians, who banded together across party lines to denounce Trump's attack and praise the bilateral and trading relationship between the two neighbours.
Trudeau's threat to retaliate against American tariffs wasn't news.