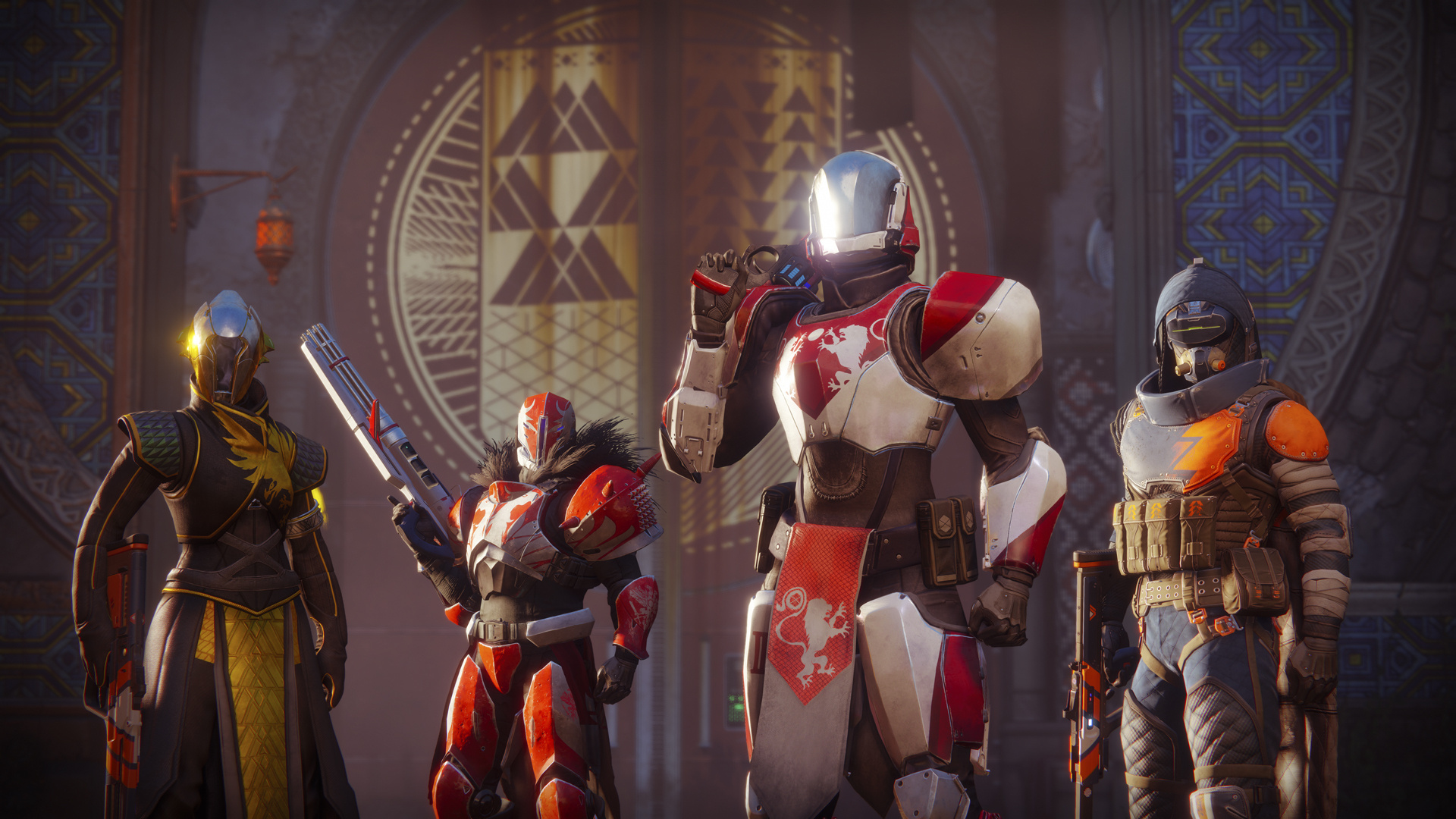 There aren't a ton of details here, but it's set in the Reef, a.k.a. the asteroid belt between Mars and Jupiter. Players will be exploring a new location in the Reef called the Tangled Shore which will host enemies.
Each class and sub-class is getting new suppers, such as fire knives as an alternative to the Hunter's Golden Gun, a big sledgehammer that can create a fire tornado for the Titan, the Warlock getting a void teleportation attack or a large beam of energy from the Warlock. It's a destination that was referred to as the homeland of the Awoken. She's now MIA, but Bungie has hinted that her story isn't over. On July 17, you'll be able to take part in the "Solstice of Heroes" seasonal event.
New weapons and armor in "Forsaken". Likewise, Forsaken channels Destiny 1's weapon system in new, free-form loadouts allowing players to equip any weapon type in any slot, and in seemingly any combination. It announced the introduction of an Annual Pass for the game. Additionally, they've brought in a new weapon that is a bit questionable, until you see it in action.
The reveal centered around a full-blown live stream, but to lead it off Bungie shared a. trailer?
Kicking off Destiny 2's Year 2, Forsaken introduces two brand-new areas to explore, a new mode that mixes PvE and PvP combat, and a new raid in an ever-evolving destination called The Dreaming City. Teams race against each other to summon a Primeval enemy, while they (and it seriously says this on their website) "shoot aliens until they're dead". Taking place in the Prison of Elders where players kill enemies for currency and deposit what they've earned or stop the other team from doing the same. The Annual Pass will include three DLCs, the Black Armory in winter of this year, Joker's Wild next spring, and Penumbra next summer. This content will require a Season pass in order to access it. Instead of focusing on expansions, this includes three content drops.
Destiny 2: Forsaken will be available on PlayStation 4, Xbox One and PC on 4th September.
Bottom line: Forsaken is the third expansion for Destiny 2, following the release of Curse of Osiris in December 2017 and last month's Warmind. Again, things are looking up for Destiny 2 if the studio can fulfil its promises, and with more updates in the pipeline - adding things like random rolls and a revamped mod system - the developer may finally get its sci-fi shooter back on track.