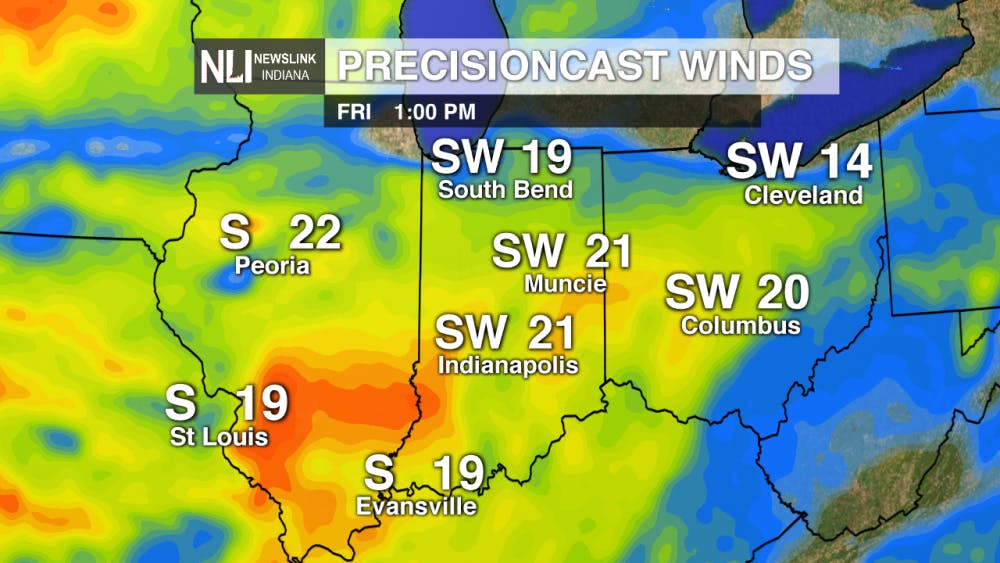 The sunshine returns Wednesday and winds ease up with a high of only 75.
Temperatures will stay around the low to mid-80s, according to NWS.
Winds strongest along Atlantic coastal counties at first but the strong winds will extend countrywide through the course of the Monday afternoon and evening. Still too early for specifics, but that is the basic setup for this week's forecast.
Another shot of cooler air will move in behind that cold front and drop our temperatures back into the 50s for your Thursday. The biggest threat with these storms will be gusty winds and heavy rainfall. South winds will be 15 to 25 miles per hour with gusts up to 35 miles per hour. We only make it into the low 40s for a high tomorrow.
Northwest winds will be quick behind the system and will remain breezy through Wednesday. Occasional showers are likely in places overnight with cloud and mist increasing.
Tuesday is expected to be sunny with highs in the mid-70s.
With near full isolation, highs should top out several degrees warmer than the previous couple of days in the upper 50s to mid-60s.
Wednesday looks to be the quietest day of the next seven with mostly sunny skies, lighter winds and temps near to just slightly below average. The probability of rain goes up dramatically Friday night and Saturday so the start of the weekend may be much cooler, cloudy and wet.