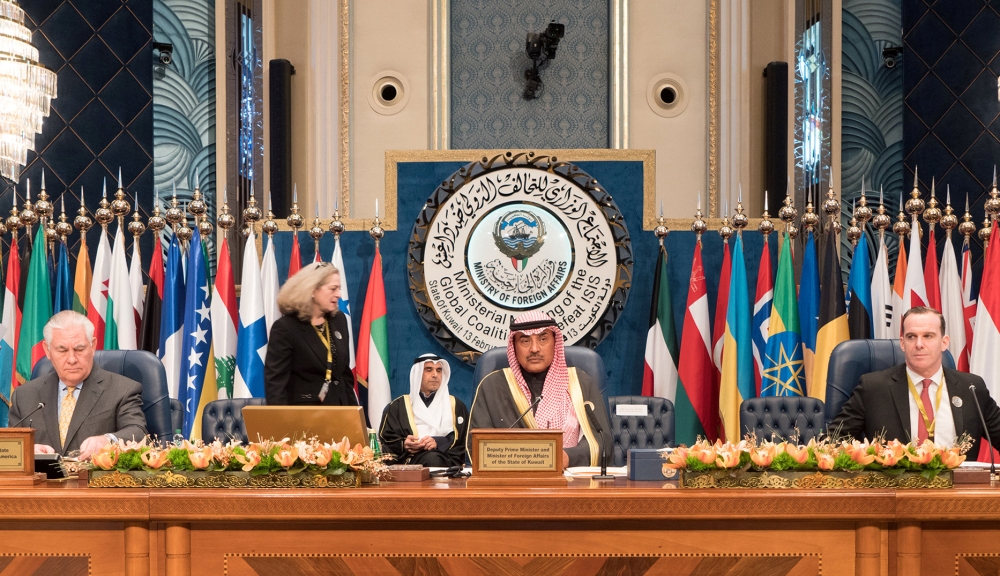 Tillerson said he was concerned over recent events in northwest Syria, where Turkey launched an assault last month on a usa -allied Kurdish militia it considers a threat on its southern border.
Sisi is running against a single competitor in the March 26-28 poll after more challenging opponents pulled out, some citing intimidation of supporters and other tactics created to give the incumbent an easy win.
Tillerson said the issue of human rights was discussed in the Monday-morning meeting, adding that the U.S. supports "fair and transparent elections, which will respect the right of citizens" not only in Egypt, but worldwide.
Safadi pointed out this accord is the third memorandum of understanding penned by the two friendly countries, but the first bilateral aid agreement signed by the administration of President Donald Trump, and provides an aid increase of 275 million dollars compared to the previous MoUs, which covered only three years.
He added, the Trump administration's decision to recognize Jerusalem as Israel's capital should not prevent peace talks with Palestine. Jordanian officials were disturbed by Mr Trump's Jerusalem announcement in December past year and said it could hurt efforts to forge a two-state solution to the conflict.
Tillerson said that we agreed we would continue our close cooperation on counterterrorism measures.
Tillerson's introductory remarks at the press conference stressed America's support for Egypt against terrorism, especially the Islamic State (ISIS) militants active in the Sinai. The strains grew even more taut when Egypt launched an offensive against militants in the Sinai, and Israel skirmished with the Iranian-affililated Syrian military.
The United States urged members of the coalition fighting Islamic State on Tuesday to help rebuild Iraq or risk the reversal of the gains made against the group there.
Tillerson also signed a five-year aid package that extends U.S. support to Jordan, a key regional ally, despite Trump's threat to withhold support from states opposed to his decision to recognize Jerusalem as the capital of Israel.
Iraq's Shi'ite-led government is pursuing a hard diplomatic balancing act by trying to maintain good relations with both the United States and its Sunni Gulf Arab allies and with their main regional foe, Shi'ite Iran. "They have been able to change two governments in the last seven years and they have undertaken legislative elections and know how to protect their rights and advocate".