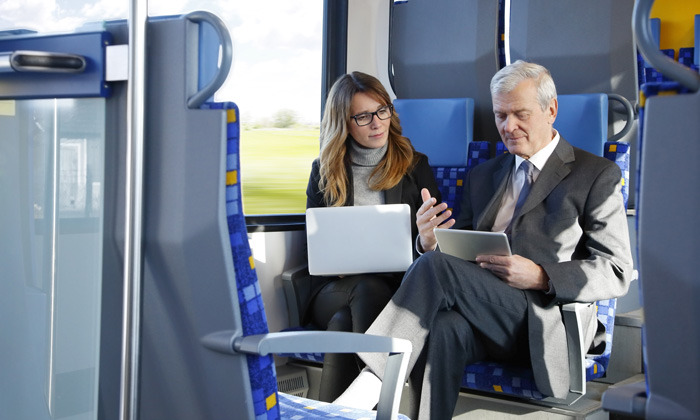 Trade union TUC said its research showed that United Kingdom commuters spend up to five times as much of their salary on rail fares compared to passengers across Europe. The Sun calls it a "train wreck", while The Independent labels the Britain rail fare system a "shambles".
"A fares freeze would also bring rail into line with road taxation, where fuel tax has been frozen for seven years - saving the average driver £160 a year".
"And now, as former transport secretary Lord Adonis has pointed out in his resignation letter this week, the Government has chose to spend millions of pounds of taxpayers money bailing out one loss-making rail company, Stagecoach".
Rail passengers are being hit with the largest fare rise in five years.
While the government and rail operators said the rises would lead to more investment in services, analysis by the Labour party said the average season ticket would cost £2,888 - £694 more than in 2010 - a rise of more than 30 per cent.
"The extra money that season ticket holders will have to fork out this year is nearly as much as drivers will save", he said.
"Instead of public money being leeched by private shareholders it will be used to end inflation busting fare rises, keep travel affordable and upgrade services, so they work for the many, not the few".
"The Transport Secretary Chris Grayling has gone into hiding, unable to defend today's 3.6% fares hike & refusing to explain the £2bn taxpayer bailout of Virgin East Coast".
Season tickets will increase a third faster than wages in 2018, said the TUC.
Mick Cash, general secretary of the RMT trade union, said passengers forking out more for train travel will "draw their own conclusions" from Mr Grayling's decision to take a "trip to the Qatari sunshine".
It adds: "Nearly 97p of every pound from train fares goes back into the rail industry for running and improving the network". Many commuters will look with envy to their continental cousins, who enjoy reasonably-priced journeys to work.
'But ultimately, the Government need to take our railways back into public hands. Issues surrounding security measures include costing and company image - if railway operators are seen to be alerting passengers of luggage theft, they believe it will consequently have a negative image on their branding.
Successive governments have attempted to lower the public subsidy for rail, which stood at £4.2bn in 2016-17 - a 13% reduction in real terms on the previous year, but more than double the subsidy to British Rail before privatisation.