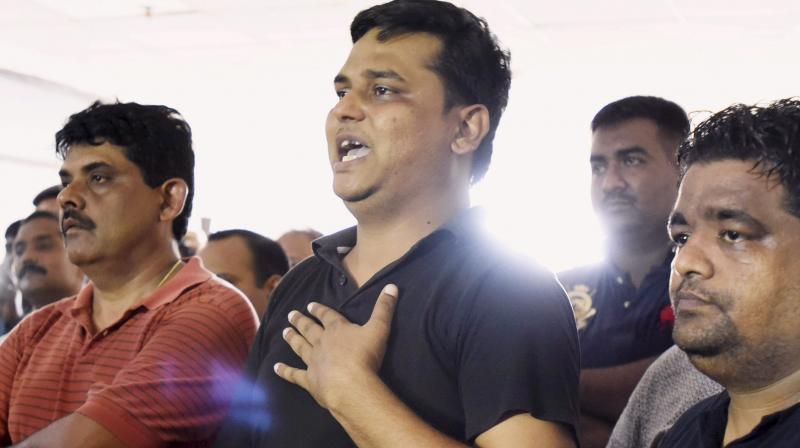 The conductor Ashok Kumar is an employee of Ryan International School Gurgaon and according to the Police officials, Ashok Kumar murdered the 7-year old boy after a failed attempt to sexually assault him.
Responding to whether the bus conductor being made a scapegoat, Police Commissioner said, "Confident we will be able to satisfy everyone after concluding investigation". A heinous crime has been committed, an innocent child has been murdered. "He could have been saved if he had been taken to a hospital in time", said Thakur, who dropped his son and daughter, a student of Class 5, to the school in the morning, reported PTI. A knife was recovered at the crime scene which has blood marks on it.
Although the killer is nabbed, nothing takes away from the fact that Vinod will never see his kid again.
As news of the incident spread, hundreds of parents came to the school demanding answers from the authorities.
The acting principal of the school was suspended on Saturday. While interrogation, Ashok the conductor at Ryan International School, Gurgaon, confessed to murdering the 7-year old Pradyuman inside the bathroom of the school.
"I don't know what exactly happened".
In a country where we take pride in being one of the youngest countries in the world, we need to make sure our children are safe.
"Some loopholes in the security are visible in the case and the toilet window was also found broken from inside", Sharma told.
Coming back to the incident. "I want action against the school administration", Varun Thakur, the child's father, said.
"At present, we have no lead on the murder". Sexual abuse is suspected to have preceded the murder and the distressed parents have alleged foul play by the school authorities. The school could not even ensure basic safety for my son, then how will parents send their children to the school? Some students claimed that Kumar used to rest on the school playground for hours as there was no waiting area for support staff to sit in the school.
"The accused was detained along with two other staffers who were questioned".
Mansoor Ali Khan, member, the board of directors, Delhi Public Schools, told BM, "We were shocked when we heard the news".