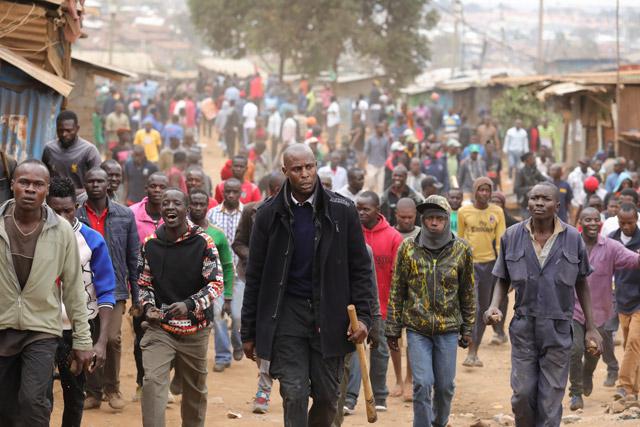 The President, in a nationally broadcast speech, said he and his opponent were not enemies.
"We are all citizens of one republic", Kenyatta said on national television after what was a bruising and bitter campaign. Results could be announced within hours, though the election commission has until Tuesday to do it. But we all belong to one great nation called Kenya.
"We are saying to the actors (politicians), you were given an opportunity to go around the country; now can you stop and reflect and allow Kenyans to pause as they wait for the results", said Bishop Alfred Rotich, retired head of the country's military diocese, at an August 10 news conference.
Kenyatta, 55-year-old leader of the Jubilee Party, wins a second term in office.
"We remain committed to promote peace, open trade and economic cooperation with Kenya." concluded Somali President.
In the Commonwealth's post-election statement, he said: "We believe that the election has been conducted in a transparent and credible manner and that Kenyans must be commended for that election".
The opposition also alleged that the electronic results had been "hacked" using the login of a senior electoral commission official who was murdered just before the election.
Talking to reporters ahead of the proclamation of Kenyatta as president-elect, NASA spokesman James Orengo said that the opposition would not pursue legal remedies.
Opposition candidate Raila Odinga, 72, has alleged that the results of Tuesday's balloting were rigged, and he pledged not to accept them unless he was declared the victor. But we have had concerns raised and we can't ignore those concerns. "The judgment is now out there in the court of public opinion".
Polls had shown that he was tied with President Kenyatta in a race tipped to go either way.
Odinga is a member of the Luo, an ethnic group from the west of the country that has long said it is excluded from power. Mr. Odinga, 72, the opposition leader, received 44.7 percent of the vote.
Kenyan election commission head Ezra Chiloba on Wednesday rejected Odinga's claims.
He also called for other candidates and observers to be given access to the servers. The following day, he said "most" of the official results forms submitted to the national tallying centre were fake.
More than 15 million people cast their ballots representing 78 percent of the registered voters.
Many parts of Kenya, East Africa's commercial hub, remained calm, but the violence stirred memories of the unrest that followed the 2007 vote in which more than 1,000 people were killed.
Tuesday's contested vote has caused tension across Kenya as hundreds of riot police patrolled the capital Nairobi.
Gunshots and screams were heard in at least two areas of Kenya populated by Odinga supporters, according to police and a witness.
"My fellow Kenyans, elections come and go, (but) Kenya is here to stay".
In coastal Tana River county, a gang wielding machetes attacked a tallying center, killing one man and injuring another, said a community elder who witnessed the attack. "We the Kenyan people will not concede. We know the consequences of what happened in 2008 and we don't want to see a repeat of that anymore", Odinga told CNN on Thursday.
But Odinga added: "I don't control anybody".
"We are not going to be party to it".