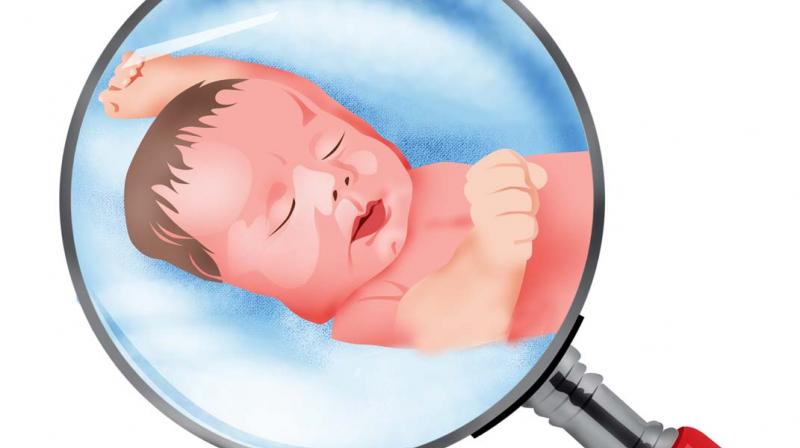 Breast milk gives a child a head start in life and a chance to fight child malnutrition later in life. It acts as the child's first vaccine by providing antibodies.
World Health Organization and UNICEF, along with the greater medical community, recommend that infants start nursing within the first hour of birth, consume only breastmilk for the first six months, and continue breastfeeding (in addition to adding age-appropriate foods) for the first two years of life.
A new position paper on breastfeeding has also called on ministers to legislate for breastfeeding breaks and facilities suitable in all workplaces for breastfeeding or expressing breast milk.
The report adds that breastfeeding is critical for the achievement of numerous United Nations' Sustainable Development Goals.
The Civil Society Scaling Up Nutrition in Nigeria (CS-SUNN) has urged the National Assembly to enact laws that would promote breastfeeding to boost nutrition indices.
According to him, the two research findings are: "An investment case for breastfeeding, building upon the World Bank investment framework, and including country level data about the costs of not breastfeeding".
Subsequently, the United Nations proclaimed a Decade of Action on Nutrition (2016-2025), inviting countries to implement a Framework for Action that includes a number of measures in support of breastfeeding. The focus is on breastfeeding as a sustainable and healthy way to ensure that every child has the best start in life and all of us in Brunei can contribute to this goal.
It is with this aim that the Lancashire Infant Feeding Partnership (LIFP) is hoping to increase awareness of the partnership which facilitates a coordinated approach to the delivery and development of high standards of breastfeeding services and consists of infant feeding leads, midwives, health visitors, lactation consultants and breastfeeding peer supporters from across Lancashire. "Initiatives such as setting up feeding rooms will help new mothers to take care of their infants", Emilie Moulard, managing director of Medela India, said about the survey.
Sri Lanka, as one of the first countries in the world to adopt the International Code of Marketing of Breast-milk Substitutes in 1981, and following investment in the promotion of breastfeeding, ranks within the top 23 countries, with 82 percent of mothers exclusively breastfeeding their children across the nation.
Professor Modi added: "With the right support and guidance, the vast majority of women should be able to breastfeed. As a result of those inadequate breast-feeding practices, we have 820,000 children who die annually, and millions more are susceptible to avoidable illnesses and learning difficulties later in life". Together, let's attract political support, media attention, and participation of young people and widen our pool of celebrants and supporters.