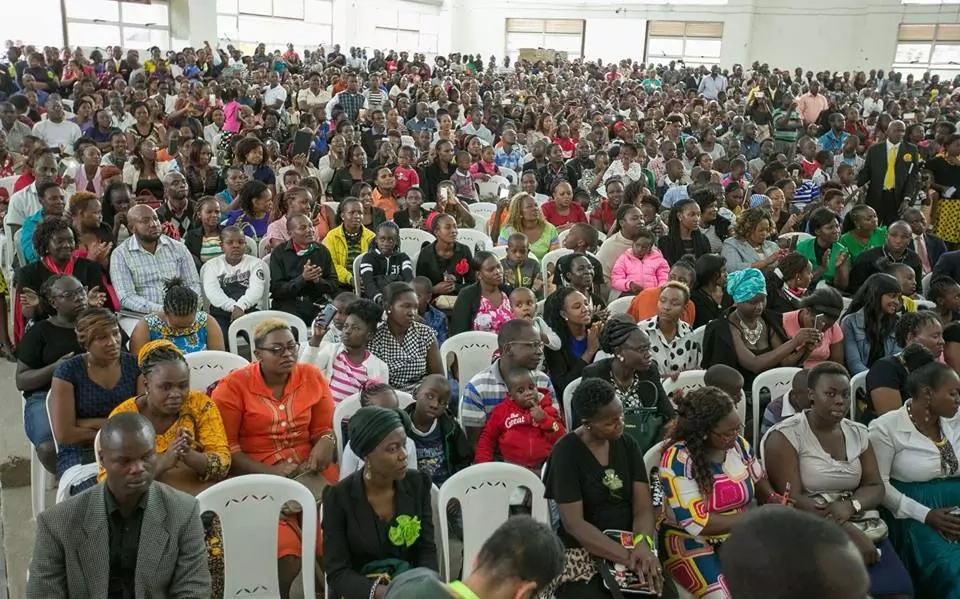 "As we vote tomorrow, let our spiritual fathers pray that we silence every rumour, arrest every confusion and allow Kenyans to have peaceful elections".
Obama issued his statement even though President Trump has not yet weighed in publicly on Kenya's election. It was still early, he said, but what has been tricky historically in Kenya is the counting.
The Maasais are mostly pastoralists, relying on cows for their livelihood. Almost half of its population lives in poverty, and the drought has had huge impacts on food security.
More than 1,000 people were killed in 2008 and 600,000 displaced from their homes.
Past election results could also be an indicator of how the candidates might fare this time around. "That's why we will accept whatever outcome it is".
Under the new constitution passed in 2010, a presidential candidate must win a minimum of 25 percent of the votes in at least 24 of the 47 counties to secure the presidency. Find us on Facebook too!
Secondly the President as a Christian, who even prayed recently in Uhuru park for the whole Nation startled us by peddling lies and propaganda in his speech.
Opposition leader Raila Odinga has used the drought to his advantage, tapping into public anger over government corruption and a failure by Kenyatta to mitigate the effects of the drought. "I'd say that the general mood is, in my view, apprehensively optimistic".
He was accompanied by First Lady Margaret Kenyatta and two of their three children. "I said then that Kenya was at a crossroads - a moment of extraordinary promise but also potential peril".
As a result upmarket shopping malls and stallholders in Kibera slum are all reporting "panic buying" of food. He urged supporters to gather on Wednesday in a downtown park for what he predicted would be a celebration. Kenyatta is the son of Jomo Kenyatta, Kenya's first president, and Odinga is the son of Jaramogi Odinga Odinga, the country's first vice president. "But taking that long is going to drive people insane", he warned.
Okoth called for vigilance, saying it brings credibility to the elections.
"There's a sense in which the elections have occupied the collective national consciousness of the Kenyan citizen and the voter, so it's a big deal", said Kenyan political writer and commentator Barrack Muluka.
"Everybody will win in this election and this is good for our democracy".
He urged the 19 million registered voters to turn out in great numbers, but "in peace".
Odinga has repeated claims that the vote would be rigged.
All of Kenya's presidents have hailed from either the majority Kikuyu or the smaller Kalenjin.
Both he and Kenyatta cast their votes shortly before midday. "I want to vote because I believe God has kept me alive for so many years", said Gathoni.
Many Kenyans still vote along ethnic rather than policy lines, but Kenyatta and Odinga have both signalled they are seeking support across the country's many communities.
Women wait to cast votes in Kenya's elections at a polling station in Iloodokilani, about 60 miles south of the capital Nairobi, on August 8, 2017.
If that threshold is not met it will trigger a run-off vote between the top two candidates, with the victor requiring a simple majority.
NASA's Raila Odinga and incumbent President Uhuru Kenyatta are the two main presidential candidates to watch among 7 vying for the top seat.
Those who have voted are having their fingers inked to distinguish them from those who are yet to vote.
More than 300 people, including ethnic Maasai draped in traditional red blankets, waited for hours in the dark before a polling station opened in the Rift Valley town of Il Bissil.
Kanimba said that Rwanda was confident that the exercise would be smooth.
Another voter, 41-year-old Fatuma Ramadhan, thought the voting procedure was speedy. Polls are showing that the results could realistically swing in either direction.
More than 150,000 security forces - including wildlife, prison and forestry officers - have been deployed as voters go to the polls today.
Worldwide election monitors included former Secretary of State John Kerry.