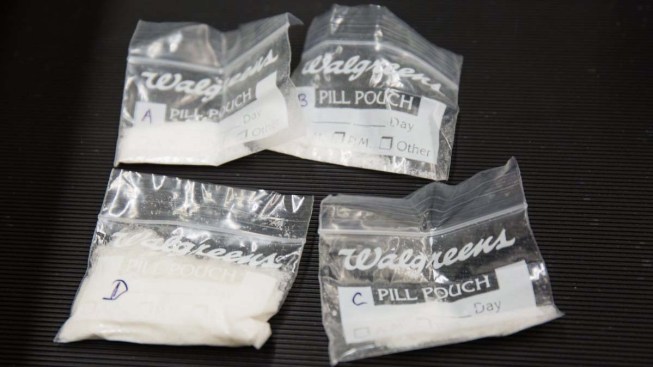 Three suspected drug smugglers caught with almost five pounds of methamphetamine valued at $27,000 in their underwear and carry-on luggage were arrested at LAX, authorities said. Authorities say the man, a French citizen, was trying to return to his home in French Polynesia when he was found to have packages of meth hidden in the areas of his groin and upper thigh.
The methamphetamine had a value of about $27,000.
Other members of the man's group were escorted to the CBP inspection area at the Tom Bradley International Terminal, where two more travelers were found to have more than four pounds of the drug concealed in their carry-on bags.
"This outbound interception demonstrates CBP's keen expertise, vigilance and commitment in keeping illicit narcotics off the streets, said Carlos C. Martel, Director of Field Operations in Los Angeles".
U.S. Customs and Border Protection says the drugs were seized on Sunday at Los Angeles International Airport.
"Crystal methamphetamine, which is highly addictive and causes irreversible damage to the body, continues to be a popular choice for smugglers".
On a typical day, CBP seizes more than 9,000 pounds of narcotics at and between our nation's 328 global ports of entry.