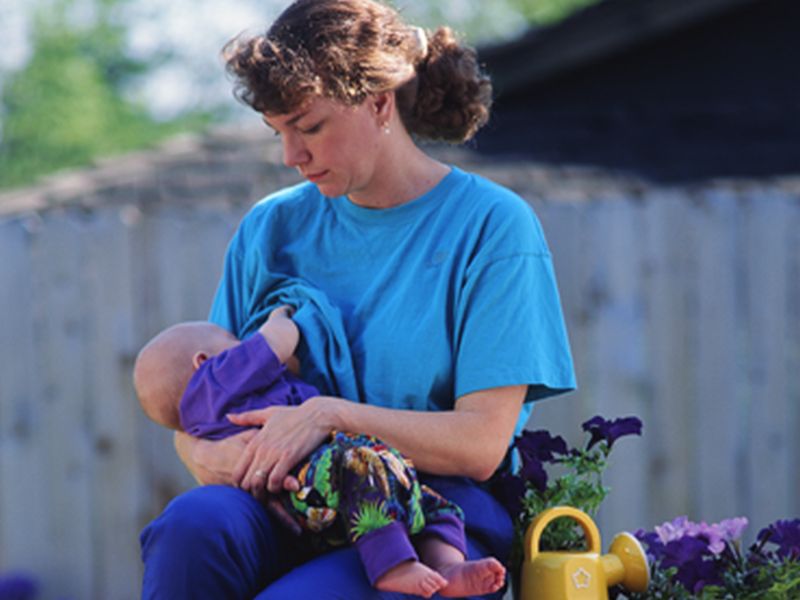 Researchers from Hospital Universitario Nuestra Senora de Valme Sevilla in Spain analysed about 185 mothers who underwent a C-section at the hospital.
After a C-section, it's common for women to experience chronic pain.
Breastfeeding has many benefits for both a mother and her baby.
Breastfeeding for a longer period may reduce the likelihood of pain for women who have had their baby by caesarean section, a small study suggests.
Researchers said, however, there was little benefit in breastfeeding beyond six months.
The findings reveal that mothers who breastfed their babies for at least two months after birth were three times less likely to experience persistent pain compared to those who breastfed for less than two months.
Mothers were interviewed about breastfeeding patterns and the level of chronic pain at the surgical site in the first 24 and 72 hours after Caesarean, and again four months later.
The pain sometimes tends to last for more than three months.Researchers said that it was earlier known that breast milk is the most important and appropriate nutrition in early life, but it is through this new study it has been cleared that breastfeeding helps in giving relief to a mother's chronic pain after C-section. On further investigation, the team found that mothers who had a university education were at a reduced risk of experiencing chronic pain at four months after C-section.
The study results were presented as a poster (see attached PDF, below) at this year's Euroanaesthesia congress in Geneva. "It's possible that anxiety during breastfeeding could influence the likelihood of pain at the surgical site 4 months after the operation".
This can help the one in five women who suffer from postoperative ileus - the medical term for lack of movement in the intestines after an operation.The research was published in the Journal of Maternal-Fetal and Neonatal Medicine.Philadelphia, United States (U.S.), researchers discovered that chewing gum three times a day for 30 minutes at a time can help restore normal gut function. The authors are analyzing an additional set of data that shows when combined with data from the 185 mothers, anxiety is linked to chronic pain after a C-section. Breastfeeding provides many health benefits, and is actively promoted by the World Health Organization as "the best source of nourishment for infants and young children". In a statement, the study authors note that their work is one of the few research efforts that explores how breastfeeding impacts mothers' chronic pain after C-section. This is compared to just eight per cent of those who breastfed for longer than two months.