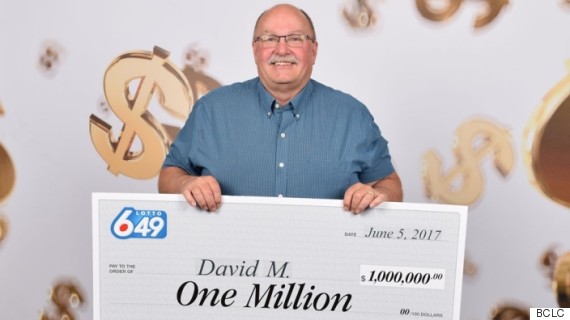 The ticket came through, winning one of the guaranteed $1-million prizes for that night's draw.
The B.C. Lottery Corp. says David McLeod of Kelowna bought a 6/49 ticket for a draw on May 17, which happened to be his birthday.
It's a birthday David McLeod won't soon forget.
"I just couldn't believe I had won, even today it's hard to believe", said McLeod after picking up his cheque at BCLC's Kamloops office. "I texted the picture of the validation slip to my wife to confirm what I was seeing".
McLeod plans to pay off his mortgage with part of money. "Then, I'm going to donate to the Rotary, and help out my kids with university".