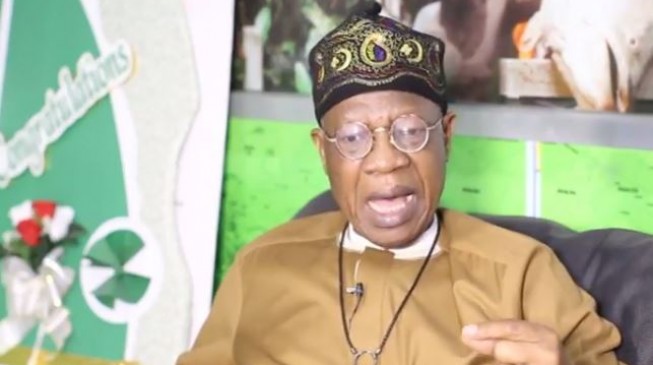 ACF appeals for caution over "statements that are capable of jeopardizing the unity, peace and corporate existence of Nigeria", spokesman Muhammad Ibrahim Biu said in an emailed statement.
He pointed out that the Constitution of the Federal Republic of Nigeria Section 41 subsection 1 was very explicit on allowing Nigerians to reside in any part of the country without any hindrance whatsoever.
He therefore advised all Nigerians, irrespective of where they reside, to go about their daily activities without fear.
A group known as the Coalition of Northern Youths (CNY) earlier issued an ultimatum asking Igbos to leave the North in 90 days.
Mohammed said, however, that the matter was not discussed at yesterday's FEC meeting.
Following the "Kaduna declaration" threat made by Arewa youths in Kaduna state on the 6 of June, the state government has responded by ordering the arrest of the youth who gave the insightful hate speech to evacuate all the Igbo people living in the state.
In a statement issued in Kaduna on Wednesday, the state government said that the constitutional right of every Nigerian to own property, move freely and to live in peace and harmony is sacrosanct.
To ensure enforcement of the directives, the groups mandated all northern civil society and pressure groups to mobilize for sustained, coordinated campaigns at their respective State Government Houses, State Houses of Assembly, Local Government Council Secretariats and Traditional Palaces to mount pressure for steps to be taken to ensure enforcement of the directives contained thererein.
The text of the press conference signed by Nastura Ashir Sharif (Arewa Citizens Action for Change); Alhaji Shettima Yerima (Arewa Youth Consultative Forum); Aminu Adam (Arewa Youth Development Foundation); Alfred Solomon, (Arewa Students Forum); Abdul-Azeez Suleiman (Northern Emancipation Network), as well as Joshua Viashman, who signed on behalf of the Northern Youth Vanguard.
Chairman of the Forum and Borno State Governor, Kashim Shettima, described the comments as unfortunate and irresponsible. This sort of opportunists can not be allowed to distort debate, or turn it into a pretext for a barely-disguised agenda of displacement and dispossession of some citizens.
We, however, wish to state unequivocally that Igbo are not cowards.
Jimoh added: "Kaduna state government has reacted promptly to the issue".
"We are in contact with the leadership of the Igbo community in Kaduna, and we delighted to say that this community, like all our other communities, believes in the strength of the constitutional order to protect all citizens".
The manhunt, according to the police, is backed by the order given by the Kaduna State government to have them arrested.
Omare, who said that there was absolutely nothing wrong in the Igbo agitation for self-determination as recognised even under the United Nations (UN) Charter, said: "Therefore, the Igbo agitation for Biafra can not justify the demand to move out of northern Nigeria".